Health and Dental Benefits of Erythritol
Sweet & Friendly Co. erythritol is a natural, zero-calorie bulk sweetener that looks and tastes like sugar, making it ideal for food and beverage applications promoting sugar reduction and weight management. Erythritol has the highest digestive tolerance compared to other polyols and masks the aftertaste of intense sweeteners. It is also non-cariogenic and has been clinically shown to offer Better Tooth Protection™ than other polyols.
S&F erythritol has zero calories
Zero net carbs
Zero on the glycemic index
Compared to most natural and artificial sweeteners S&F Erythritol has a better digestive tolerance.
S&F is non-cariogenic, meaning it helps to prevent caries/cavities. In recent study's erythritol performed better then other well-known cavity preventing ingredients.
Diabetic Friendly, great for maintaining a diabetic diet.
Non-GMO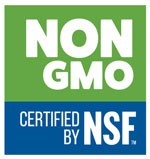 Sweet & Friendly Co. erythritol is Non-GMO
Sweet & Friendly Co. erythritol has always been, and will continue to be an ingredient produced by fermentation.
For a Healthier Lifestyle
With the growing demands to reduce overall sugar consumption, the food industry is seeking ways to respond to consumer demand for foods that help meet their dietary and weight loss goals. This means developing foods that are sugar-free, lower calorie and low in glycemic carbohydrates while also achieving the desired texture, flavor and stability of traditional products.


Baking & Cooking
S&F Erythritol is the ultimate replacement for any type of cooking, baking or just to replace sugar, artificial sweeteners or other high calorie sweeteners in one's diet.
S&F Erythritol can replace sugar 1:1 in most recipes when cooking or baking. Unlike artificial high intensity sweeteners, you do not need to alter your recipes.
S&F erythritol in our opinion is the best sweetener for those maintaining a diabetic diet.
For use in smoothies and other drinks that require sweetening, S&F erythritol is extremely soluble in water and dissolves completely and effortlessly.
Oral Benefits
S&F Erythritol is clinically shown to reduce plaque and the risk of dental caries
Not fermented by oral bacteria
Highest digestive tolerance when compared to other polyols
Certified "Tooth Friendly"
Pets, Dogs and S&F Erythritol
Sweet & Friendly Erythritol is not only the best natural replacement for sugar and artificial sweeteners, it is also not harmful with your pets.
Where other sugar replacements have been found to be harmful to pets, especially in dogs, erythritol has been shown through clinical studies to be deemed safe for pets.
At S&F we understand that your pet is part of your family and loved by all.